CRAFTSMAN 11404368 EDGAR WALTER HASTE PITTOCK

ROYAL ELECTRICAL & MECHANICAL ENGINEERS

1906 – 1946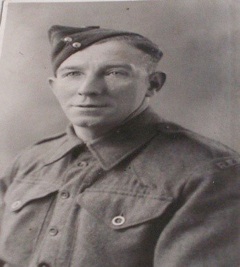 Edgar was born in Capel St Mary, one of eleven children of Alfred Pittock and Blanche Pittock née Cutts. The children were: George Arthur (1905 – 1984), Edgar Walter Haste (1906 – 1946), Albert Nelson Bennett (1908 – 1961), Sylvia Blanche (1910 – 1973), Frank Leonard (1911 – 1940), Edith Lillian (1913 – 1989), Arthur Alfred (1915 – 1979), Winifred Kate (1917 – 1986), Joseph Edward (1919 – 2007), William R (1921 - ?), John Frederick (1926 – 1955). All the children were educated in Capel St Mary School.
Their father, Alfred, had been born in Capel St Mary in 1880 and was employed as a platelayer on the railway and was living in the Railway Crossing Gate House, Little Wenham. He married Blanche Cutts in Grimsby, Lincolnshire in 1904. Alfred died in 1934 at Little Wenham. Blanche was born in 1882 in Grimsby and died in 10 New Council Houses, Capel St Mary on 9th May 1950.

It seems possible that at his age Edgar was in the forces from the start of the war but in a different Regiment. The REME were not formed until 1942. He may have been present at the Dunkirk operation and survived, owing to the issue of the 1939 – 1945 Star and then again took part in, or just after, the D-Day landings, owing to the issue of the France and Germany Star.

Edgar was found drowned in the moat at Little Wenham Hall on 13th August 1946; he had last been seen alive on 9th August 1946.

Edgar is remembered with Honour in the Church Ground, All Saints Church, Little Wenham and in the Book of Remembrance in St Mary's Church, Capel St Mary.

Edgar had received:

•The 1939 – 1945 Star


•France and Germany Star


•1939 – 1945 War Medal.