SAPPER FRANK LEONARD PITTOCK

ROYAL ENGINEERS

1911 – 1940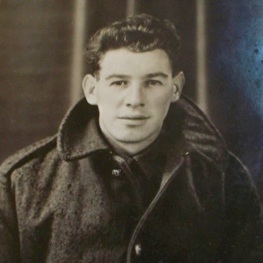 Frank was born in Capel St Mary, one of eleven children of Alfred Pittock and Blanche Pittock née Cutts. The children were: George Arthur (1905 – 1984), Edgar Walter Haste (1906 – 1946), Albert Nelson Bennett (1908 – 1961), Sylvia Blanche (1910 – 1973), Frank Leonard (1911 – 1940), Edith Lillian (1913 – 1989), Arthur Alfred (1915 – 1979), Winifred Kate (1917 – 1986), Joseph Edward (1919 – 2007), William R (1921 - ?), John Frederick (1926 – 1955). All the children were educated in Capel St Mary School.
Their father, Alfred, had been born in Capel St Mary in 1880 and was employed as a platelayer on the railway and was living in the Railway Crossing Gate House, Little Wenham. He married Blanche Cutts in Grimsby, Lincolnshire in 1904. Alfred died in 1934 at Little Wenham. Blanche was born in 1882 in Grimsby and died in 10 New Council Houses, Capel St Mary on 9th May 1950.

Frank married Winifred Wood Brown in 1938 in Lewisham, Kent. At the time of his death they were living in East Dulwich, London.  Following his death Winifred went on to marry Harry Heath in 1945. Winifred's occupation was an assistant nurse.

Frank was serving with the Royal Engineers as part of the British Expeditionary Force who were forced back to Dunkirk by the German Blitzkrieg when he was killed on 27th May 1940. It was the first day of Operation Dynamo when the British, along with French and Belgium troops, were evacuated from the beaches. The operation lasted from 27th May to 4th June 1940. From this came the legend of the Little Ships who rescued 338,226 men from the beaches around Dunkirk. Frank's unit would have been employed blowing bridges, blocking roadways, and preparing defences to delay the advance of the German War Machine.

Frank is remembered with Honour in Beuvry Communal Cemetery France Grave G8 and in the Book of Remembrance in St Mary's Church, Capel St Mary, Suffolk.

Frank was entitled to receive:

•The 1939 – 1945 Star


•1939 – 1945 War Medal.