Lietenant John English Lott MC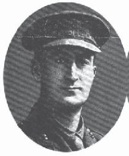 The local casualties from World War I came from a range of backgrounds and different ages groups. Lieutenant John Lott MC was amongst the oldest at 42 when he was killed in 1917. His life story was unusual by any means. He was born in Great Wenham in 1875 and his ancestors owned Willy Lott's cottage at Flatford. John was initially educated at home and he became a boarder at Framlingham College where he proved to be a very able scholar.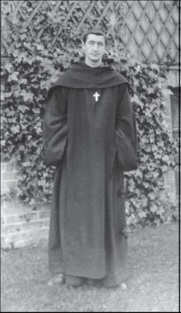 By 1892, he was working in a bank in London and during this time, he attended a service in a City church. The sermon was delivered by the Reverend Charles Plomer Hopkins, more usually known as Father Michael, a powerful and persuasive preacher. This sermon was to change John's life completely and utterly. Father Michael had founded the Seaman's Friendly Society which ultimately became the religious Order of St Paul. By 1895 the Order of St Paul was based at Alton in Hampshire and the abbey is still active today. John was so inspired by the words of Father Michael that he resigned his position at the bank and joined the Order of St Paul on 1 November 1897. The conditions were spartan with the site undeveloped and no reliable source of water. Two years later, John took his vows and became a 'professed' member of the Order. As Brother John he became a key figure in the building of Alton Abbey and in the life of the Community. The Abbey archives show that he was a man of remarkable all-round abilities who successfully took on a host of different roles - there seems little to which he could not turn his hand.
On the outbreak of war, the Brothers were released from their vows of obedience so that they were free to enlist in the Armed Forces. John was one of the first to volunteer and joined the 4th Public Schools Battalion (Royal Fusiliers) in November 1914 as a Private. He was soon transferred to the Royal Engineers as part of a tunnelling company. In addition to tunnelling these units were involved on a range of other work including the digging of saps, trenches for cabling, subways and dugouts for signals. His considerable experience of construction work acquired at Alton Abbey stood him in good stead and made him a valued member of his unit. He was eventually commissioned and by 1917 he was carrying out survey work in the arear of La Vacquerie. On 7th May 1917, he witnessed a party of soldiers hit by shell fire wounding all of them. He immediately went out and started to bring in the wounded even though the area was still under continual shellfire. A piece of shrapnel pierced his steel helmet and penetrated his brain. Severely wounded, he was carried back to safety and rushed to a casualty clearing station. The records suggest that he never regained consciousness and died of his wounds on 21st May 1917.

F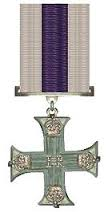 or his actions on 7th May 1917 the award of the Military Cross was approved and a local chaplain pinned the ribbon of the medal on his breast a few hours before he died. The citation for his award reads; "For conspicuous gallantry and devotion to duty. A party went out to recover the body of a comrade and came under heavy fire, which wounded all the men of the party. This officer went to their assistance, helped to dress their wounds and carried them to a place of safety. This was carried out under continuous shellfire."
Perhaps the epitaph of this remarkable man should be that he died as he had lived - in the service of his God, his Country and his fellow men. When he was buried, it was reported that his devoted men had erected a substantial cross over his grave. He now lies in the La Chapellette British & Indian Cemetery at Péronne.